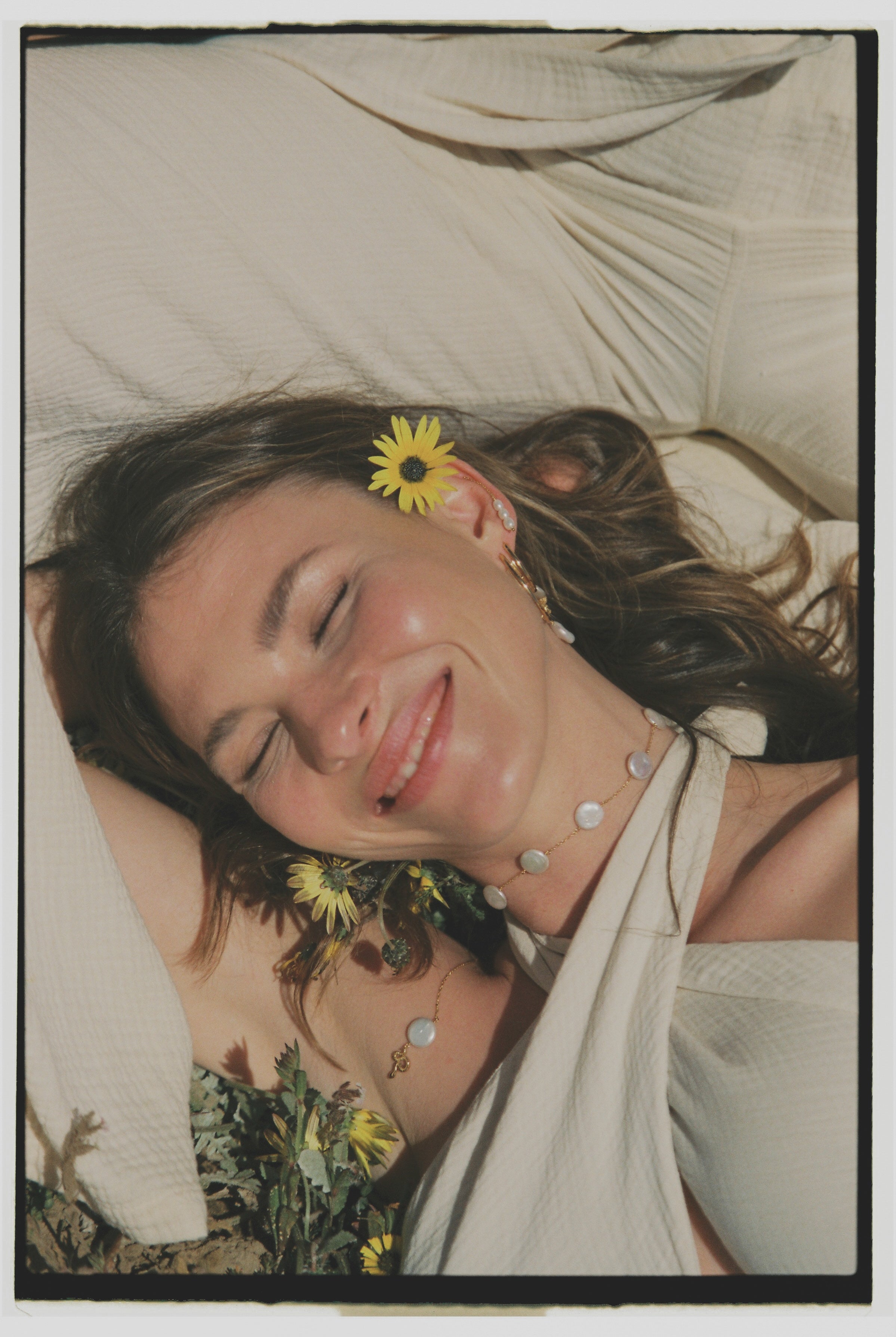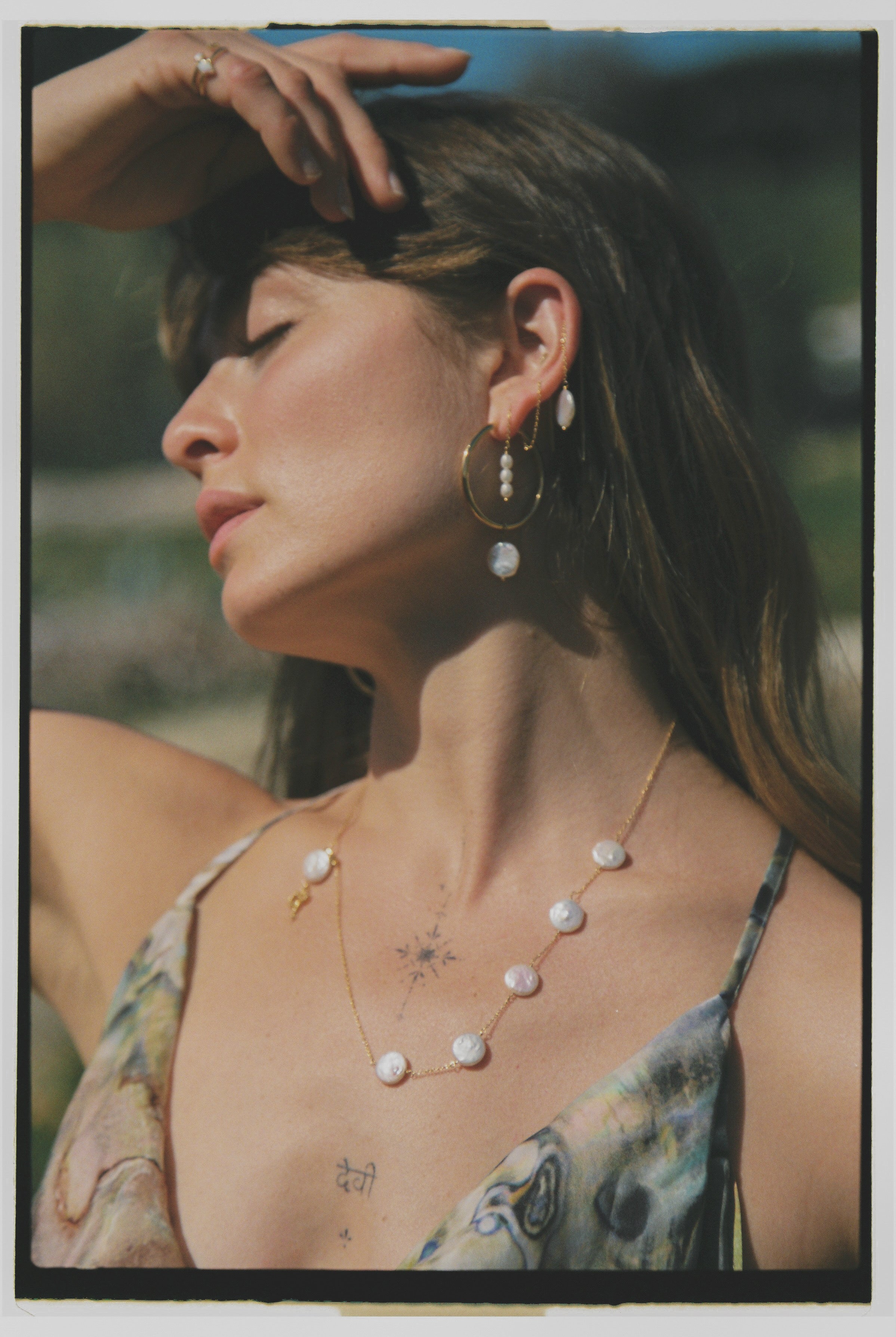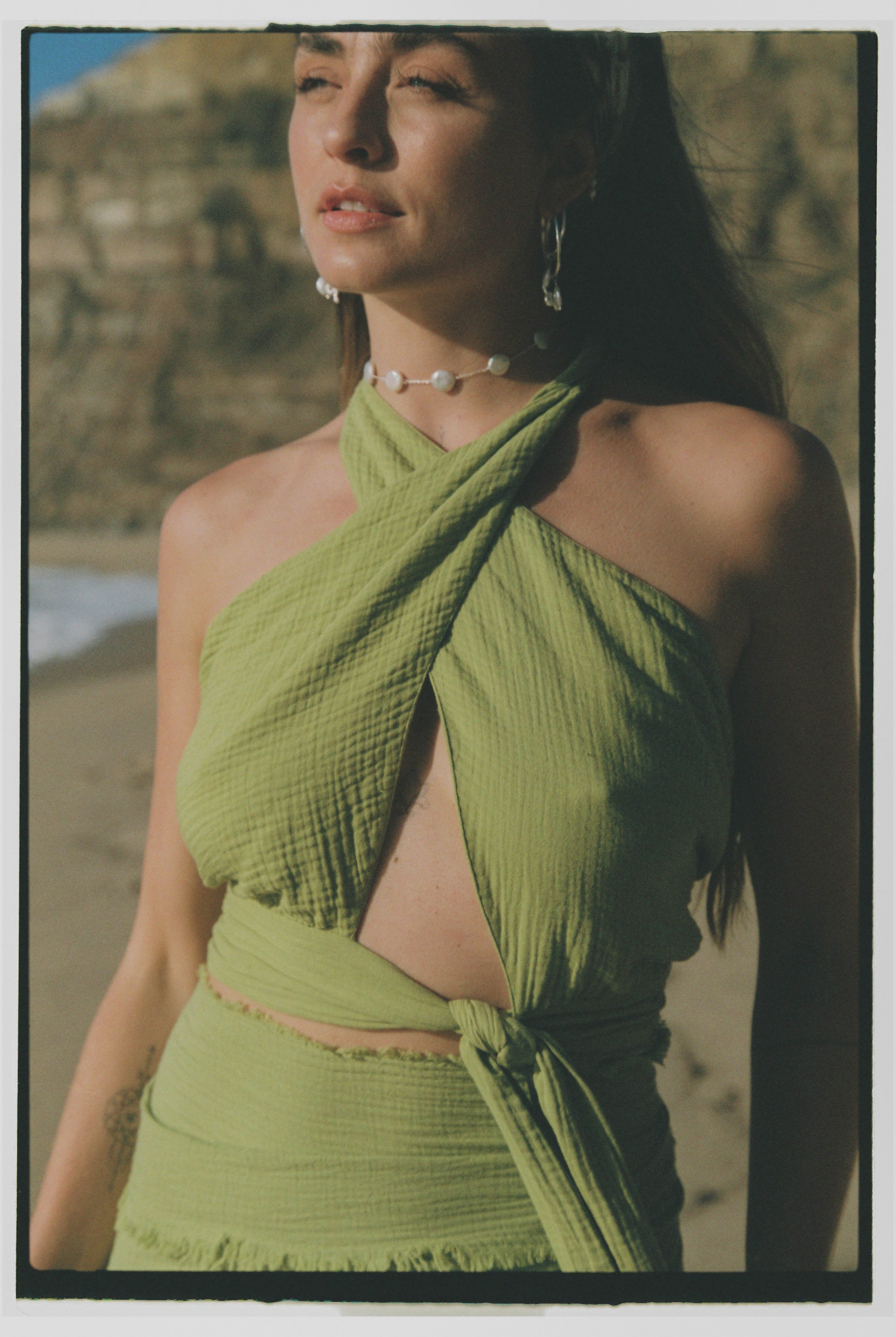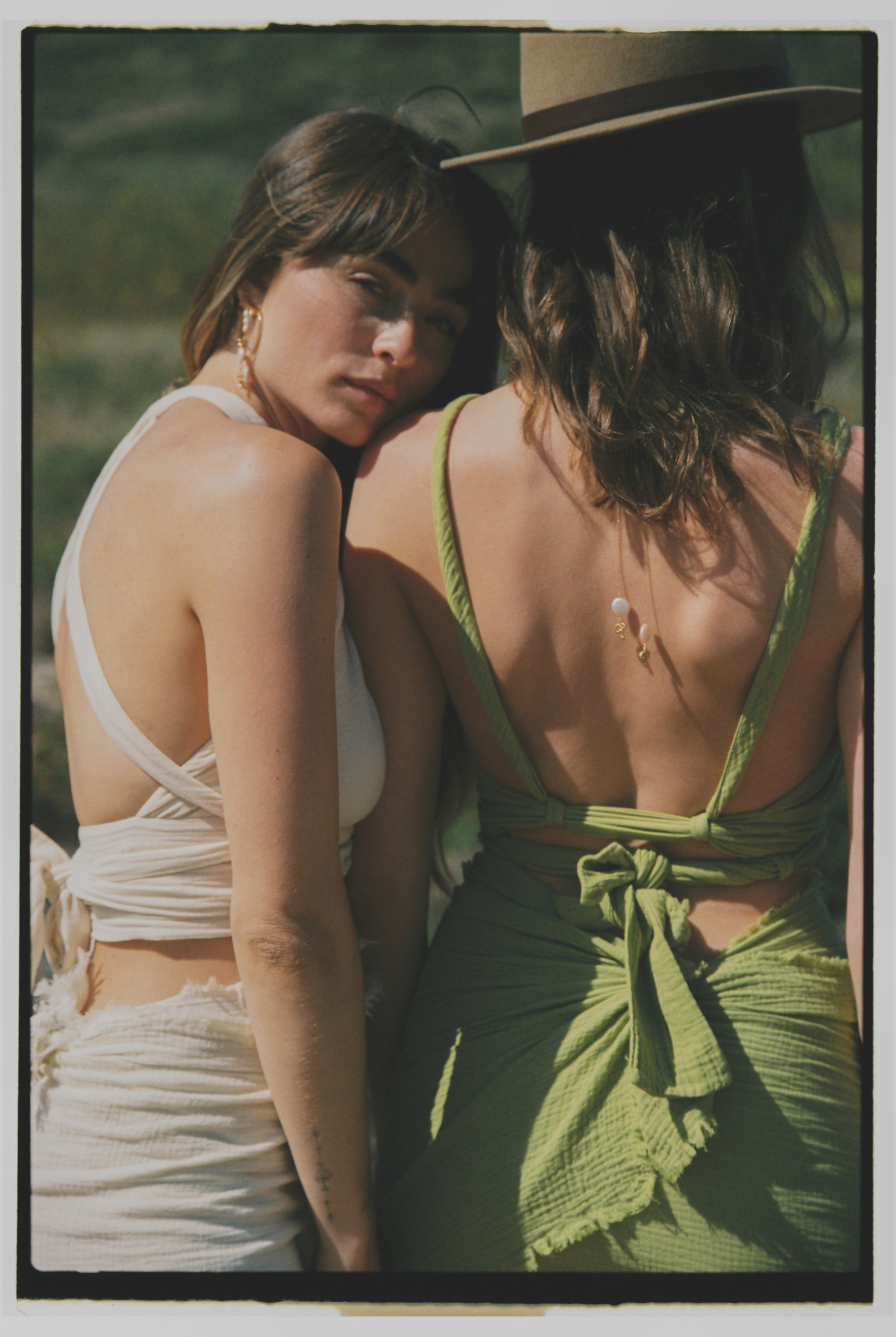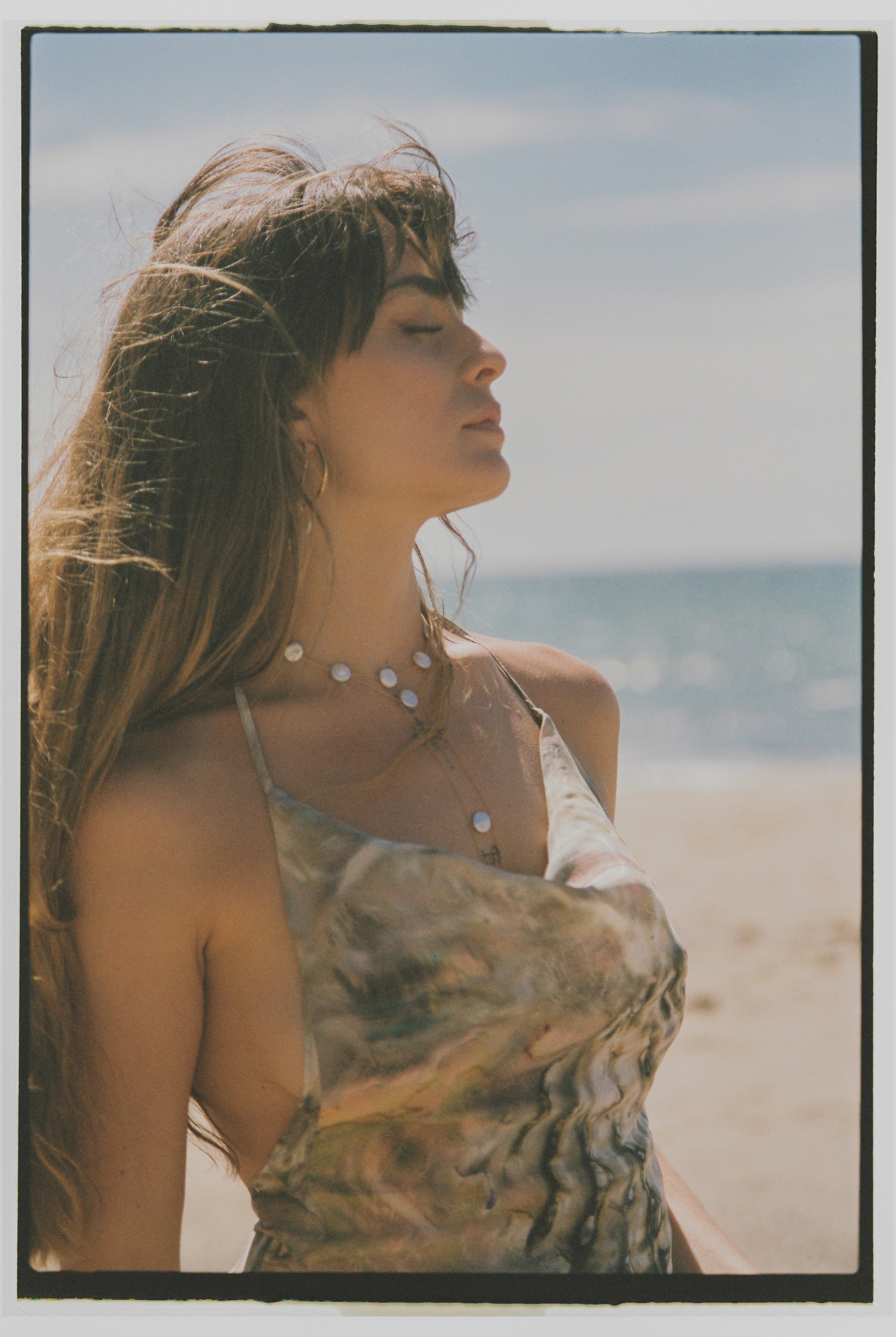 Our Aja choker is designed with five beautiful freshwater pearl and a delicate water pearl and snake closure that dangles down to the tip of the shoulder blades.
To be worn either as a beautiful chocker or lengthen up to be either worn alone or layered along other beautiful pieces.
Together with our body chain Isis, they create an absolute gem of a set, wearable for any occasion to made you simply look outstanding.
Length: 36+2+2+2+14cm(drop)
freshwater pearl: 6
All jewellery from LA LOBA is made from controlled recycled 925 Sterling Silver. Even all gold jewellery is made with a core of 925 recycled Sterling Silver, covered with a thick gold plating. All of our jewellery items are made out of 100% recycled silver, aiming on not extracting more ressoucres from our earth but contributing to a mindful creation of a circular creation.
The sweet water pearls are sourced ethically and mindful.