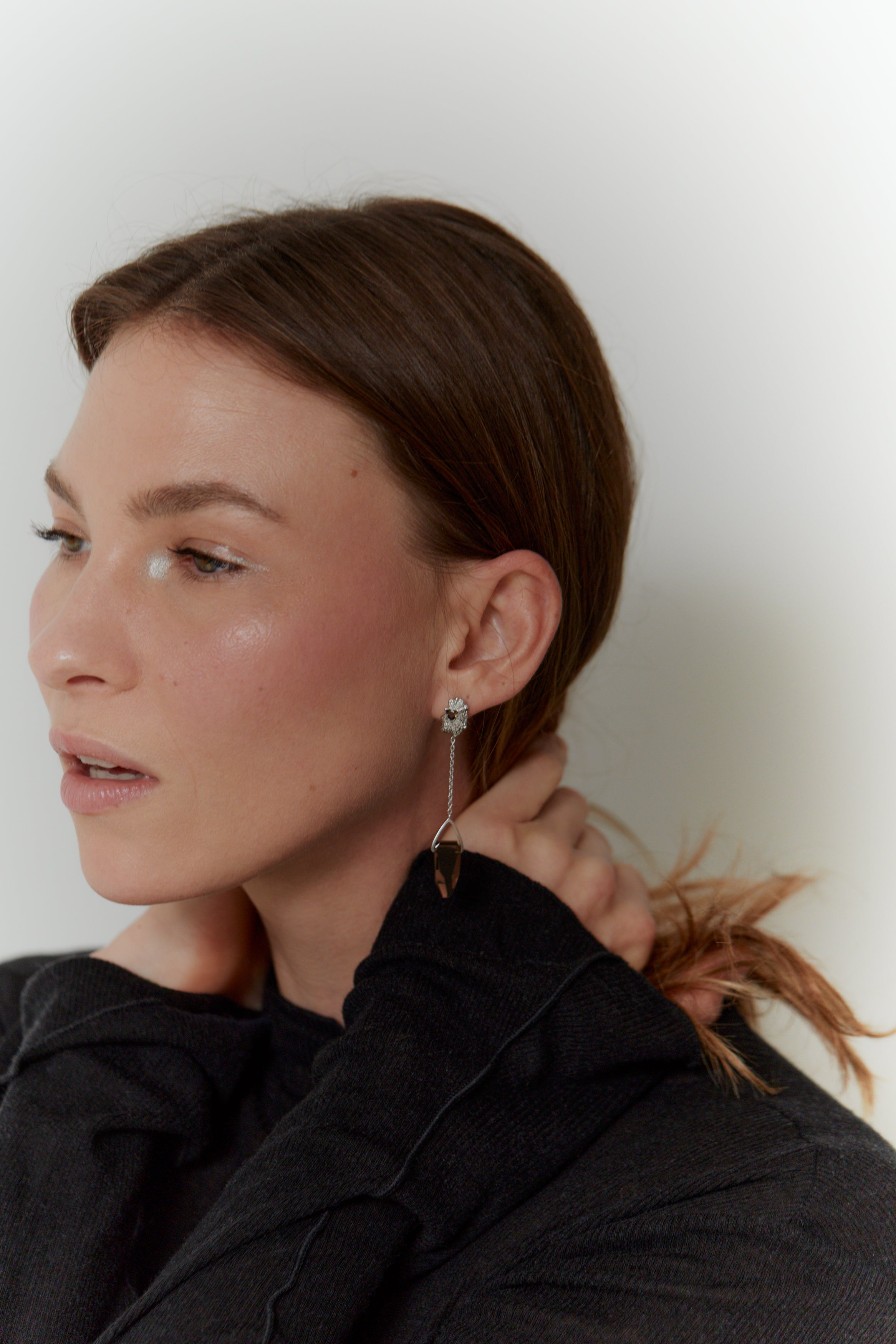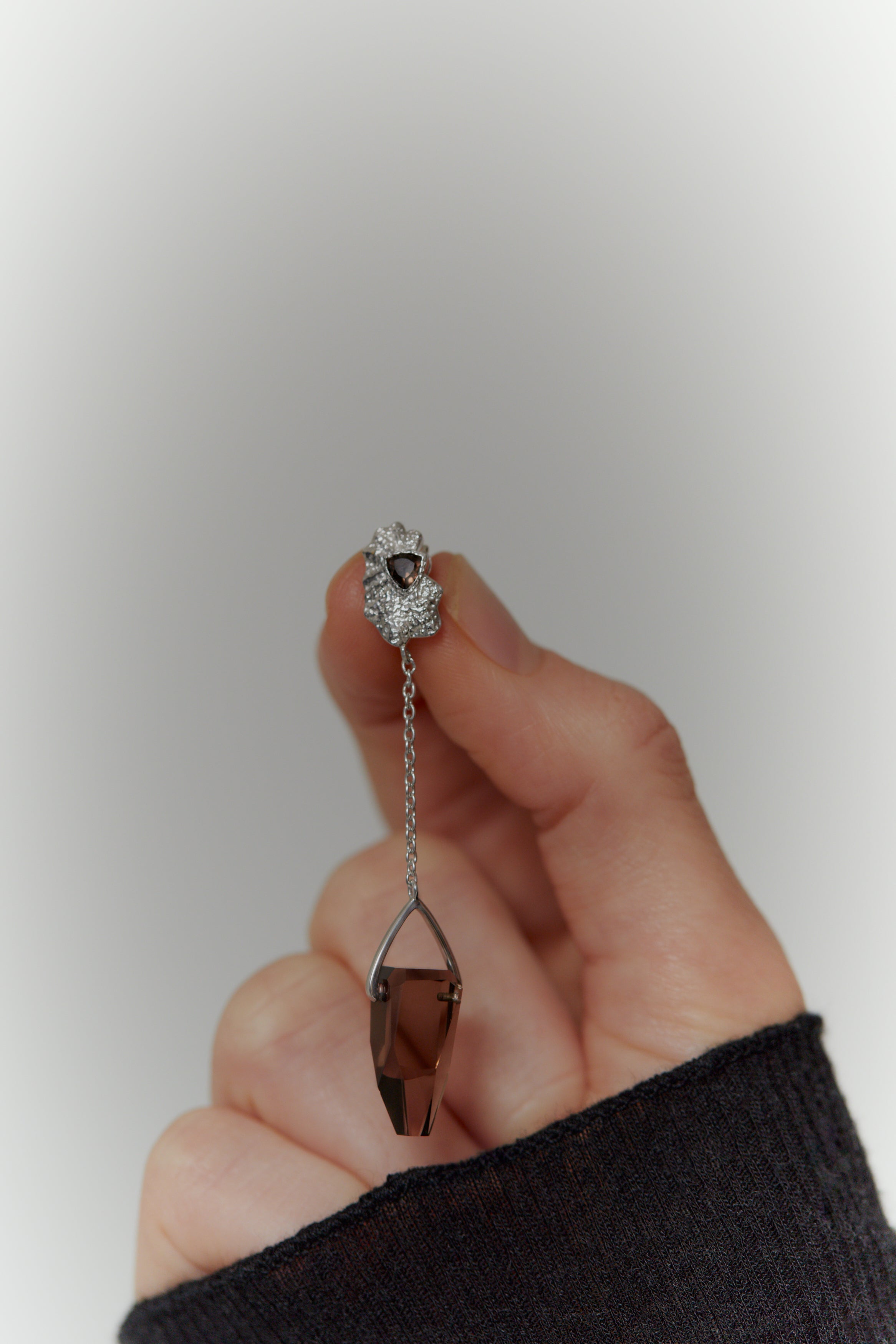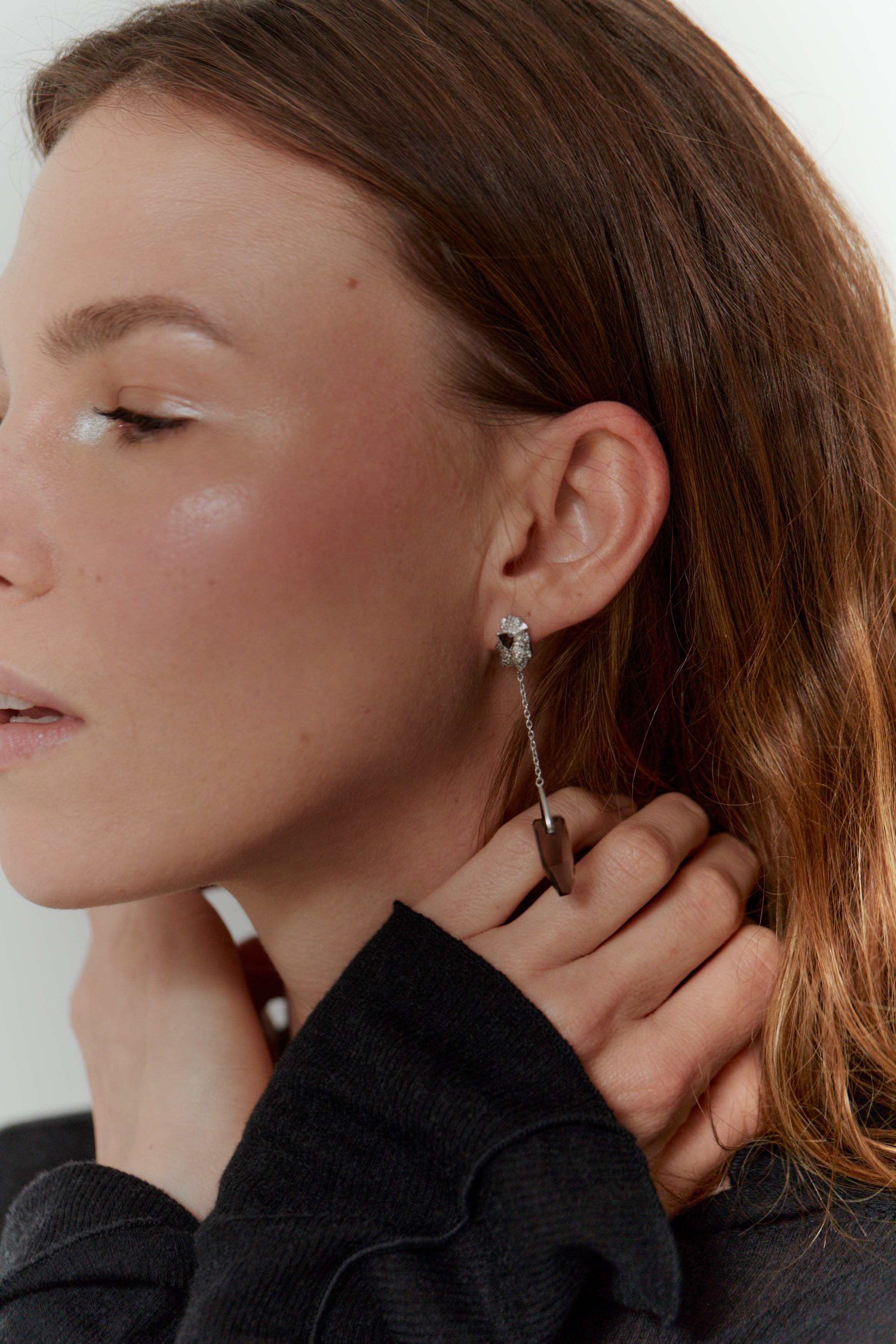 Smoky Quartz Earrings Sul Silver
Our Sul earrings are the gems of our collection.
Designed with a finely structured stud, an embedded smokey quartz and the finely polished hanging smokey quartz crystal they are a unique, luxurious adornment for your ear that highlights any outfit.
Worn with our Heart Earrings or Smokey Quartz Earrings you can combine them for the absolute most stunning ear candy.
All jewellery from LA LOBA is made from controlled recycled 925 Sterling Silver. Even all gold jewellery is made with a core of 925 recycled Sterling Silver, covered with a thick gold plating. All of our jewellery items are made out of 100% recycled silver, aiming on not extracting more ressoucres from our earth but contributing to a mindful creation of a circular creation.
The smokey quartz are sourced ethically and mindful.
IMPORTANT: 
For hygienic reasons and in the interest for your protection, these beautiful earrings cannot be returned.