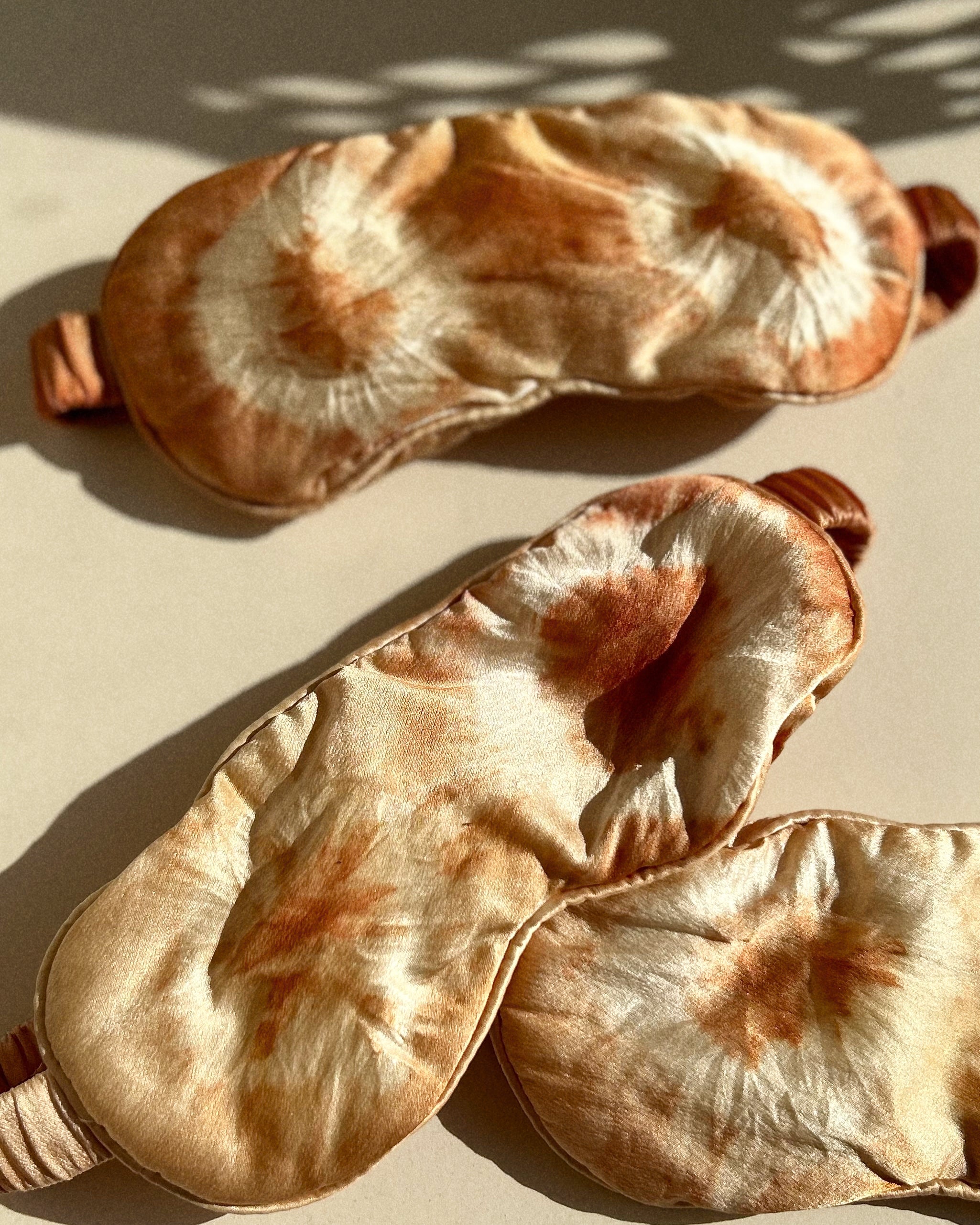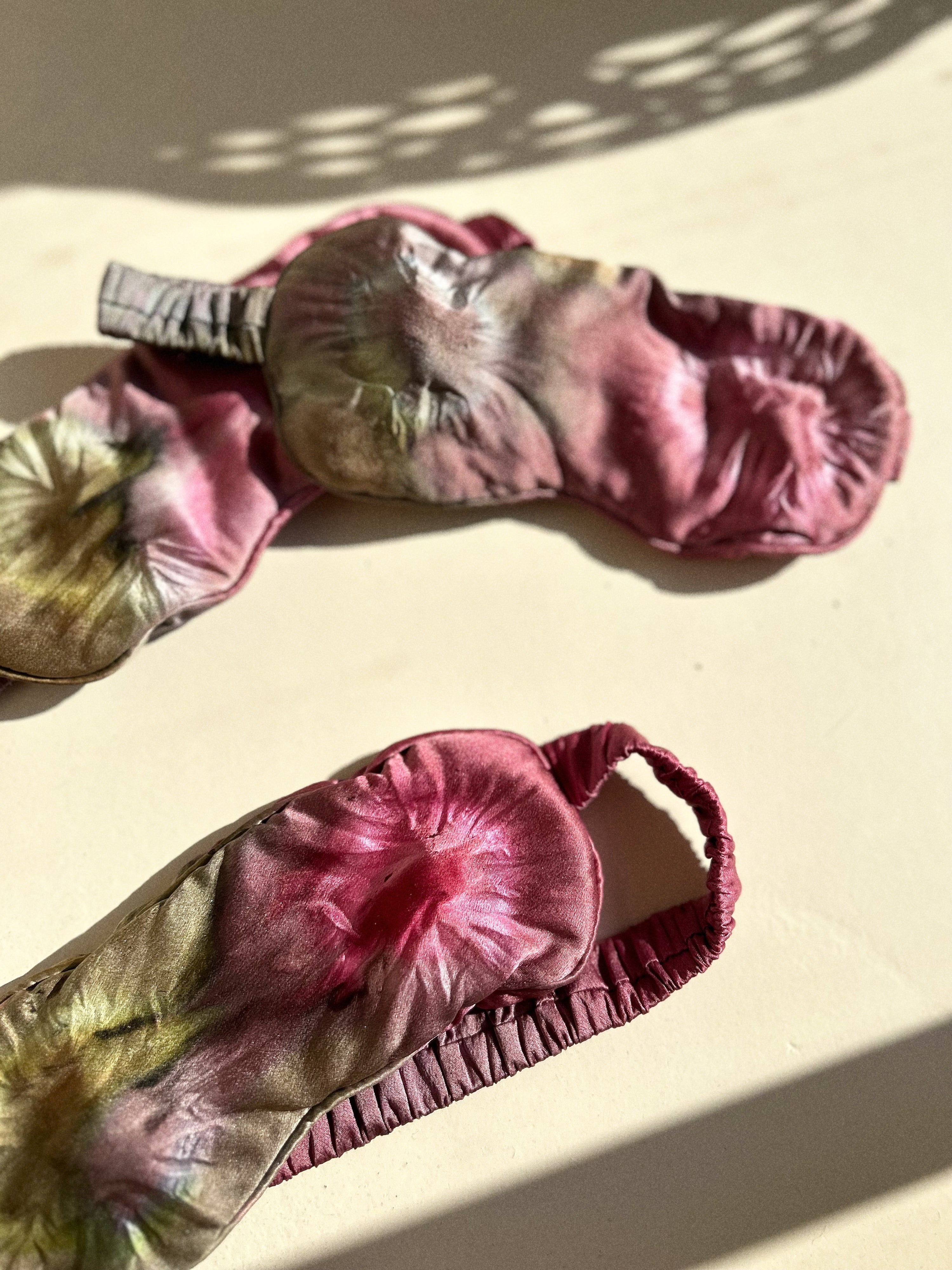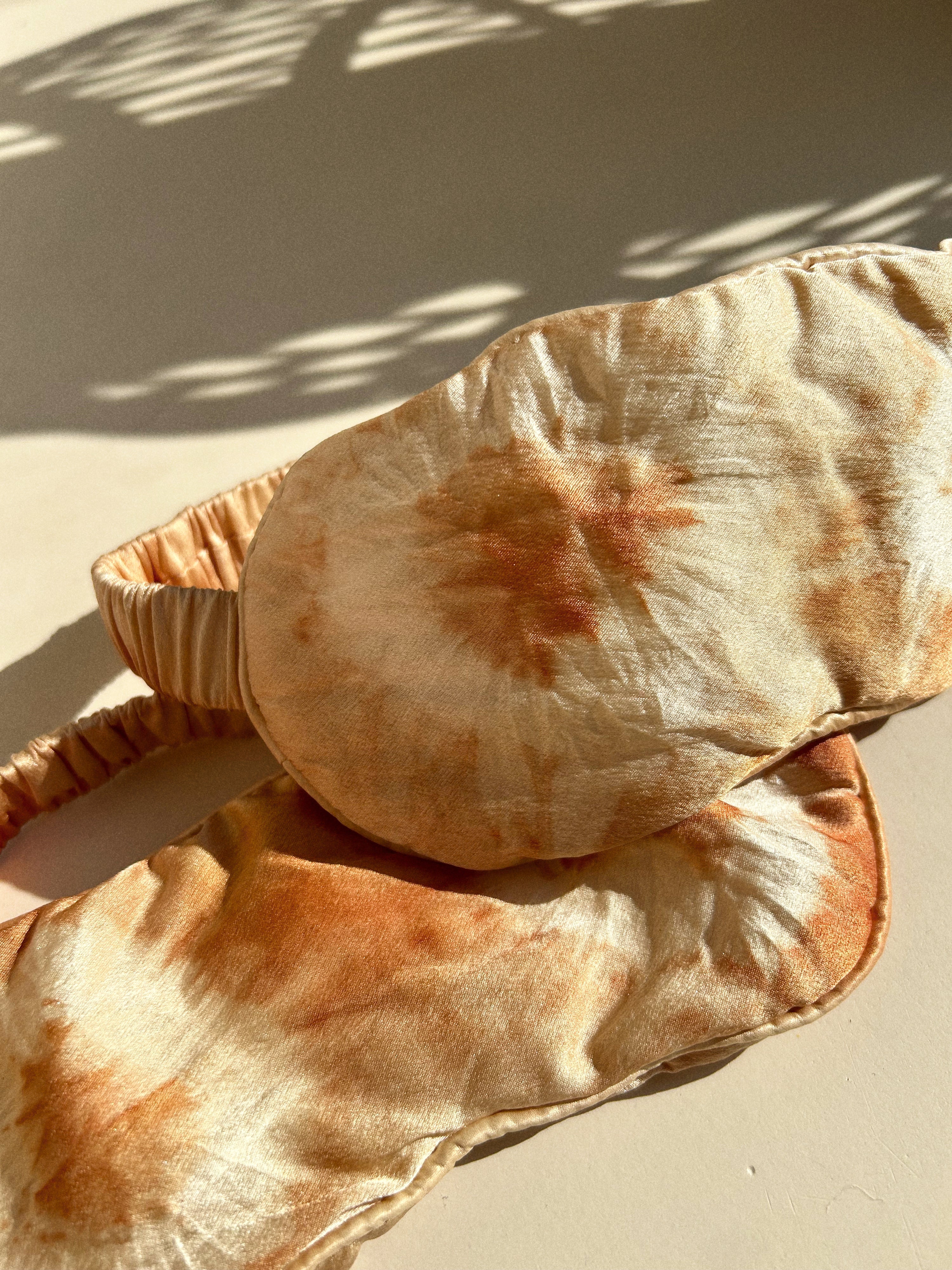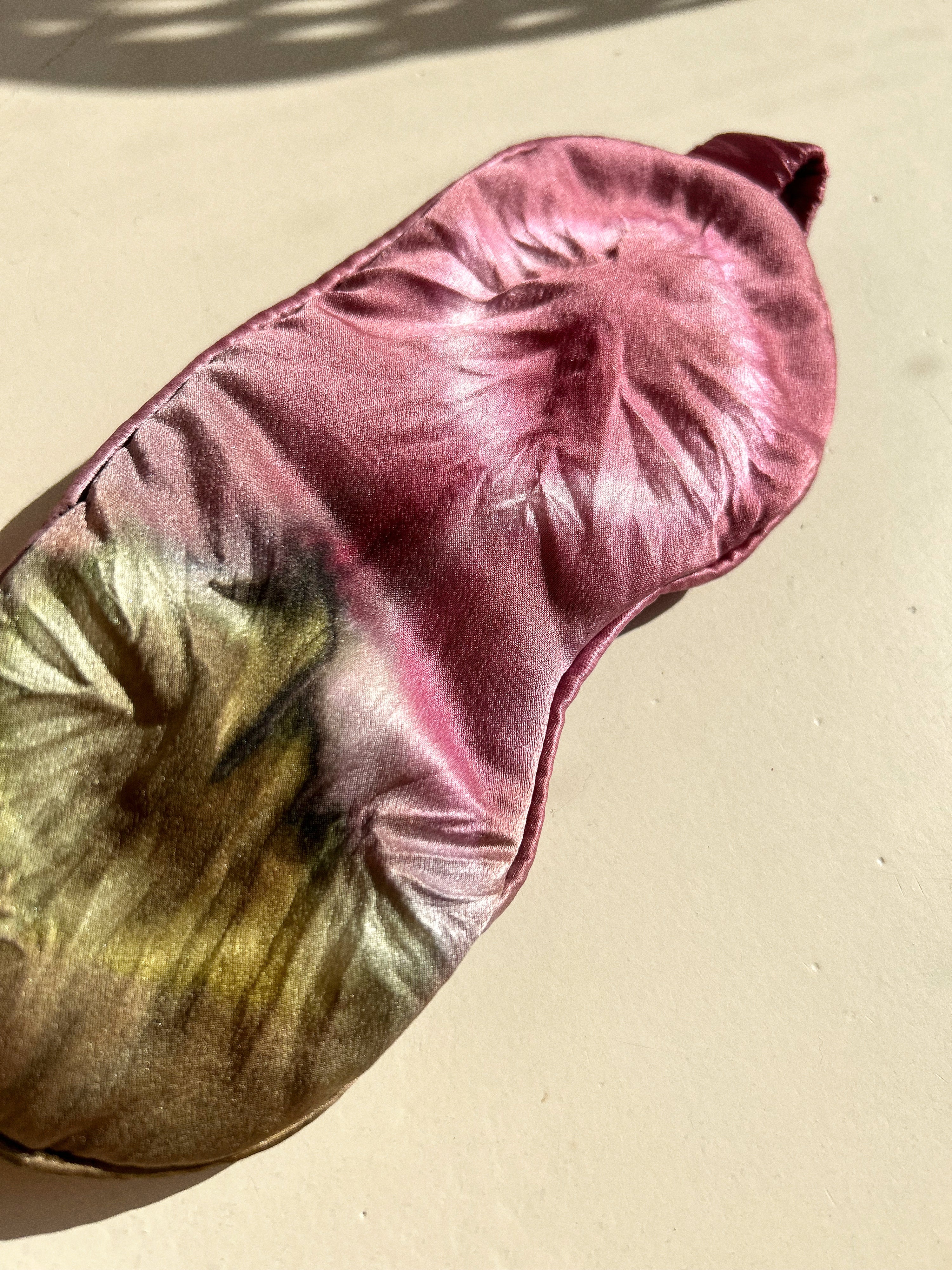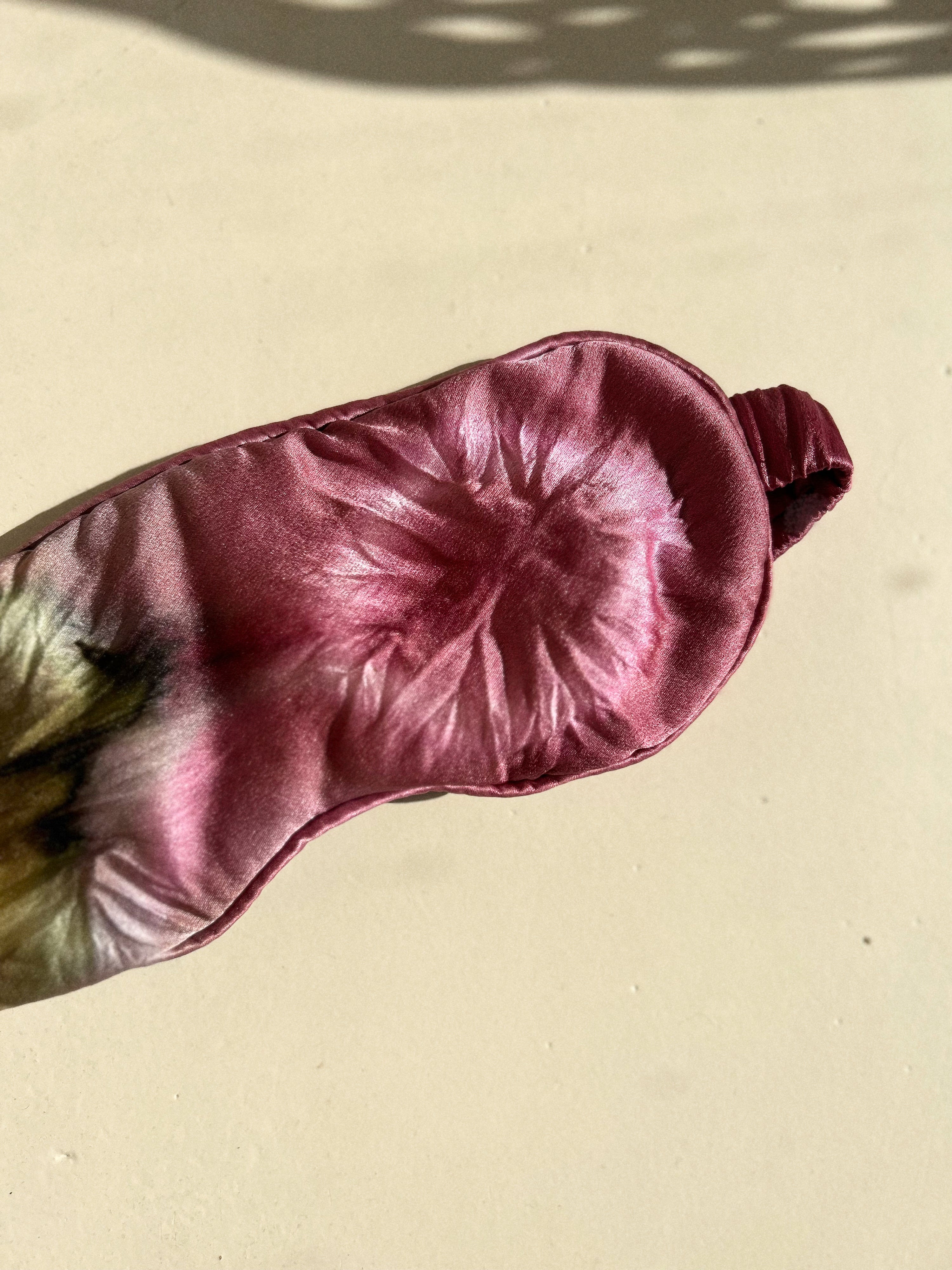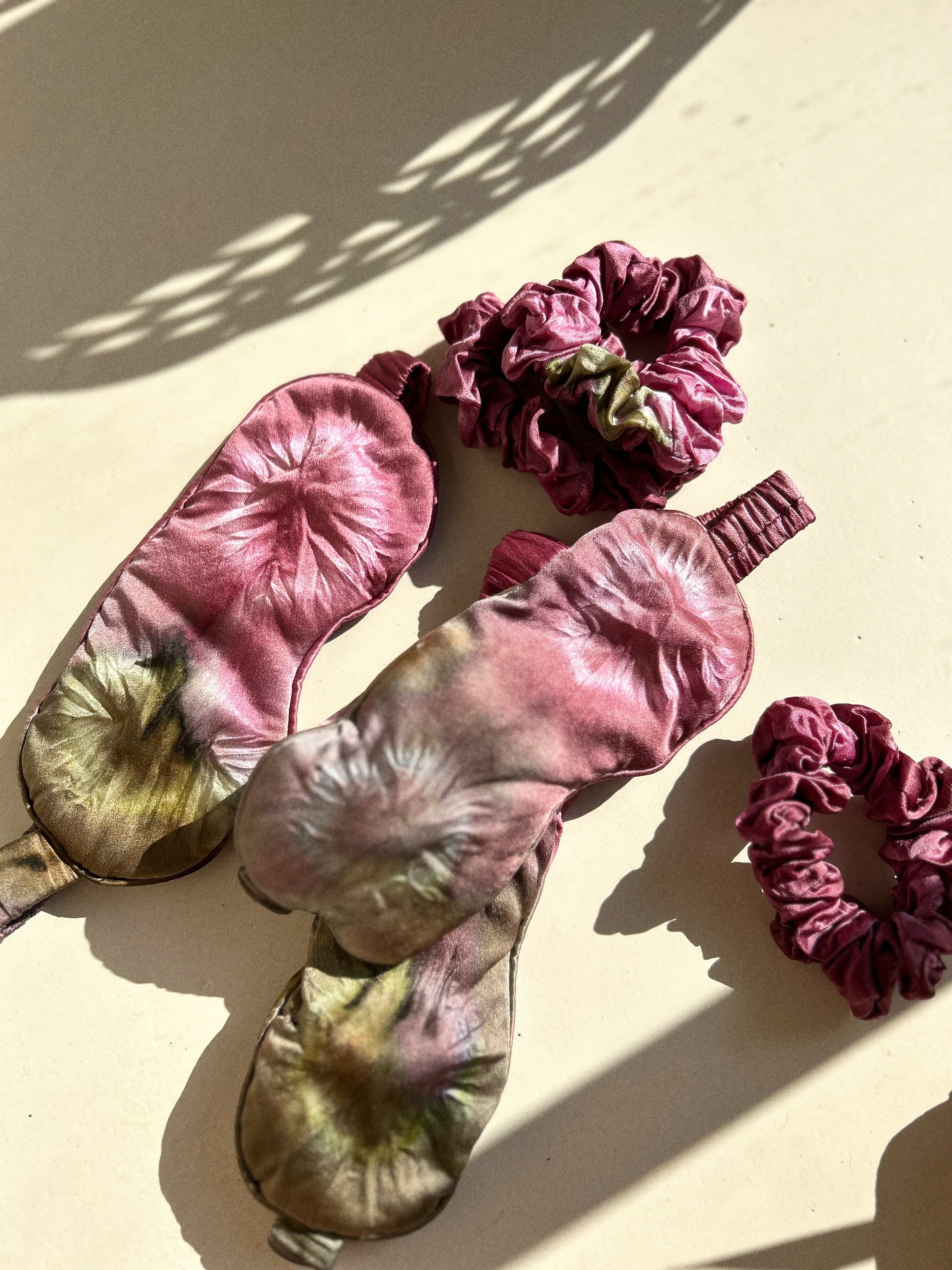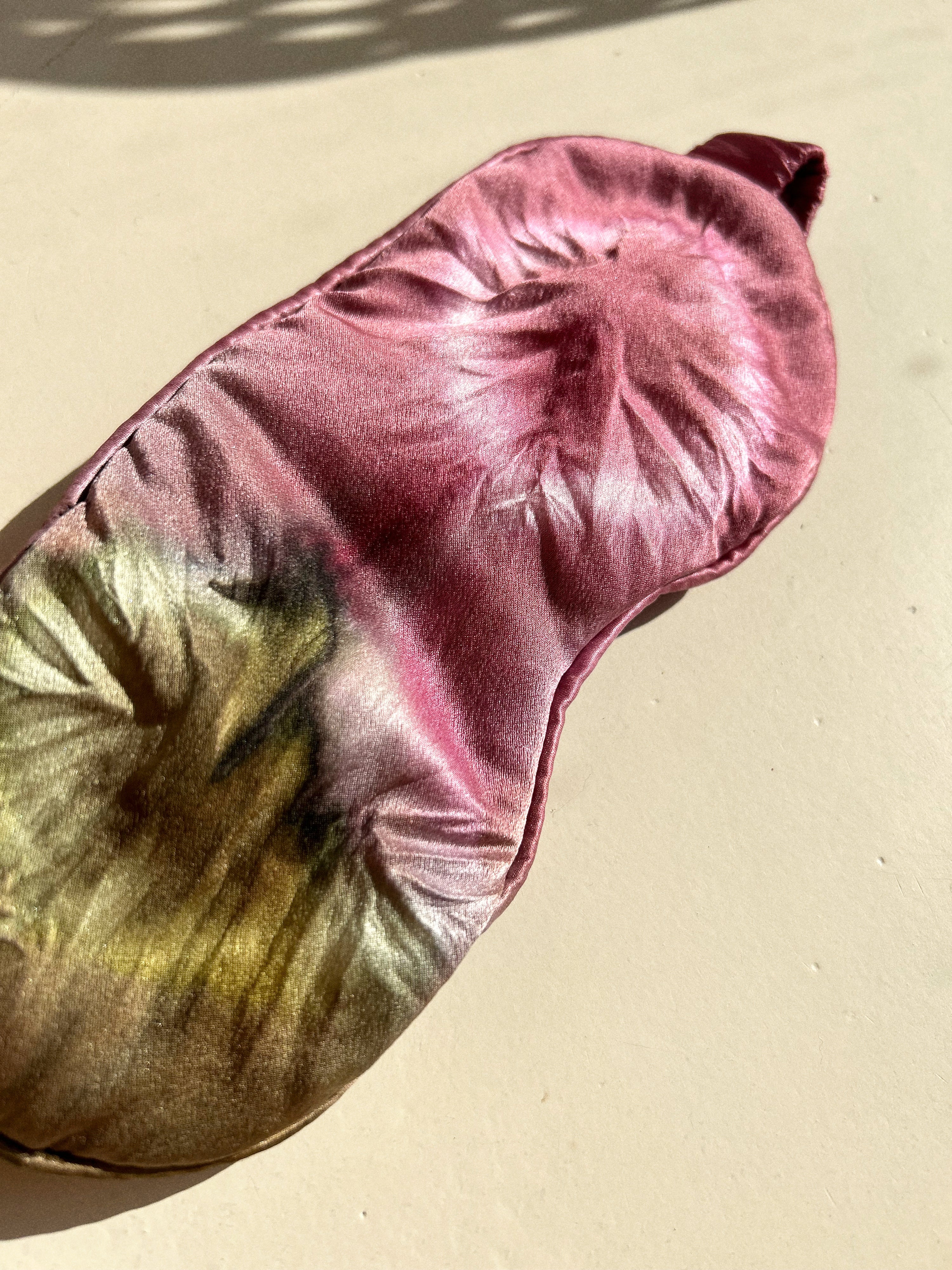 Hand-Dyed Silk Eyemask Tailtu
Handmade in Hamburg, this pure silk eyemask is hand-dyed with natural, wild grown flowers by Sofia and Carla with lots of love and care. 
For the sweetest nights, restful sleep and soft eyes, this eye mask supports you feeling rested and your eye's skin to be soothed by the silky touch.

This mask is made of 100% silk and therefore a fully recyclable piece.
Prints and colors will vary with every piece slightly.
Every piece is unique - just like you.
We recommend hand-wash with cold water for all pieces to maintain the beautiful print.
As this piece is handmade-to-order extra for you it is excluded from refund.
Tailtu - Goddess of the earth