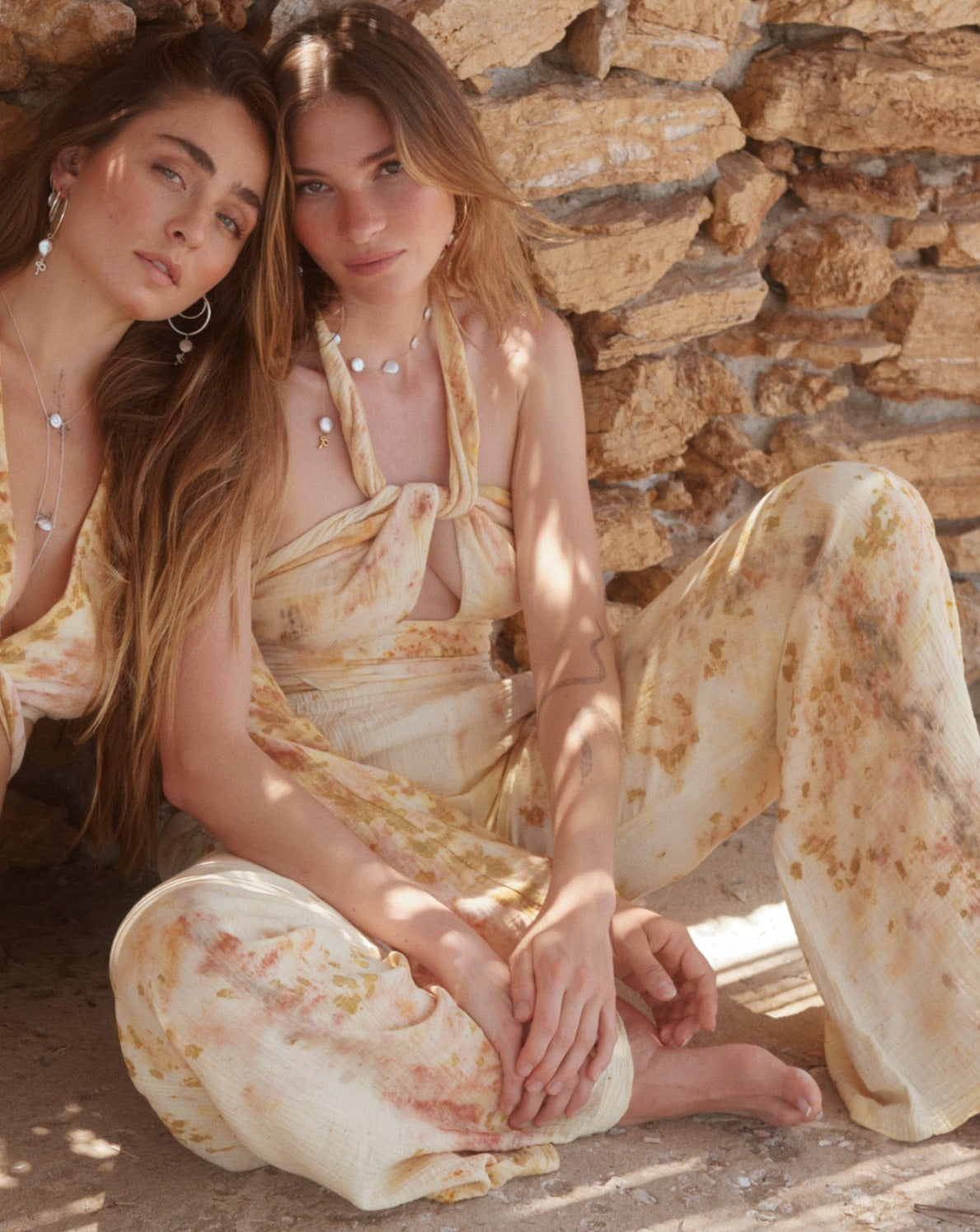 Designed in Hamburg and crafted in Portugal this pure cotton top is a refined creation to be worn in multiple ways.
The wrap strap around the waist can be bound both to the front or back and the two straps that are covering the breasts can be bound in multiple ways f.ex. straight up, crossed or wrapped with a knot on the area of the chest. In the back it can be bound either in the neck with a beautiful bow or be bound onto the waist band with various binds like crossed, twisted etc. - for some ideas simply look through our gallery.
It is perfectly combinable with our cotton pants Athene and cotton scarf Hekate.
This top is made of 100% cotton and therefore a fully recyclable piece.
Hand-dyed with natural, wild grown flowers by Sofia and Carla with lots of love and care.
Prints and colors will vary with every piece slightly.
Every piece is unique - just like you.

We recommend hand-wash with cold water for all pieces to maintain the beautiful print.

Your order will be made made by order and shipped within 3 weeks after order.
As this piece is handmade-to-order extra for you it is excluded from refund.
Suada - Goddess of the realms of romance and love

100% cotton

 Carla is 179 cm and Sofia 174 cm and they are wearing size I/II.